Faith
How to Keep Your Kids From Becoming Liberal
Socialism, atheism, hyper-sexualism, wokeism, and the belief that America is evil is now the norm in government schools. I saw this coming years ago before my wife and I started our family which led us to homeschool our children. But we quickly learned that simply schooling at home was not enough. Please read the following message from my wife. It could save your family a lot of heartache, like it saved ours.
Brandon Vallorani, Founder of Flag and Cross and Thrasher Coffee
---
Advertisement - story continues below
I began homeschooling in 2000, when my oldest daughter turned 4 years old. Armed with my bachelor'€™s degree in education and a lifelong desire to teach, I felt confident in my abilities. By 2012, our dream of a full house came true. We now had 7 children ages 16 years old down to newborn. Life was crazy but good.
In the midst of raising an infant, toddlers, and teenagers, I had begun to notice some serious learning struggles with one of our children. Over the next two years, I sought help anywhere I could turn. Desperately trying to fix our problems, I scheduled appointments for testing with child psychologists and made numerous changes to our homeschool routine.
Countless hours were spent in prayer. Nothing was working. I was overwhelmed and on the verge of quitting completely. And then I attended an informational meeting about Classical Conversations.
Immediately inspired, my plan was to save€ the youngest members of our family by joining a Classical Conversations Community. I had been homeschooling for 14 years without a support system, and we all needed friends to stand in the gap.
Advertisement - story continues below
At this informational meeting, I learned about Classical Christian education: grammar, dialectic, and rhetorical stages. I saw a Director light up as she described the beauty of the program. They spoke about the power of community. I was hooked, and we jumped in with both feet, enrolling our oldest son in Challenge II, and 4 others in Foundations/Essentials.
Classical Conversations
saved our family immense heartache because it saved me from giving up.
I was no longer alone
; I'd found a support system of moms who were willing to be my comrades in arms, standing in the trenches with me as we work towards the same goals.
We build each other up. Where I am weak, a friend is strong. There is beauty and goodness in a community of like-minded families. My children also found friends in community, which has put the €œfun€ back into their lives! Finally having a support system after 14 years of homeschooling alone gave me the courage to continue.
Advertisement - story continues below
Classical Conversations introduced me to the Classical model of education. I have learned so much about the development of a child's brain and how it correlates to learning something that I was not taught in college! I've learned the value of memorizing facts and figures with the youngest learners, who have a God given ability to absorb like a sponge.
Government schools have given up on this time-tested approach and kids are suffering from a myriad of learning issues. I'€™ve learned to use the 5 Common Topics to ask questions and make connections, allowing my older students to discover knowledge and gain understanding. I've watched my teenage boys grow into rhetorical young men who are able to defend what they believe with others. Liberals don'€™t stand a chance debating my sons! This is the result of classical education through Classical Conversations.
Classical Conversations also provided our family with a true Christ-centered education. We have learned to see God as the center of all learning. After all, He is the Author and Creator of everything. All knowledge and wisdom begins and ends with Him. Real history is taught, not the revisionist history taught in American government schools. Classical Conversations helps families see the thread of our Creator woven through all areas of life, and gives them the tools to defend their faith.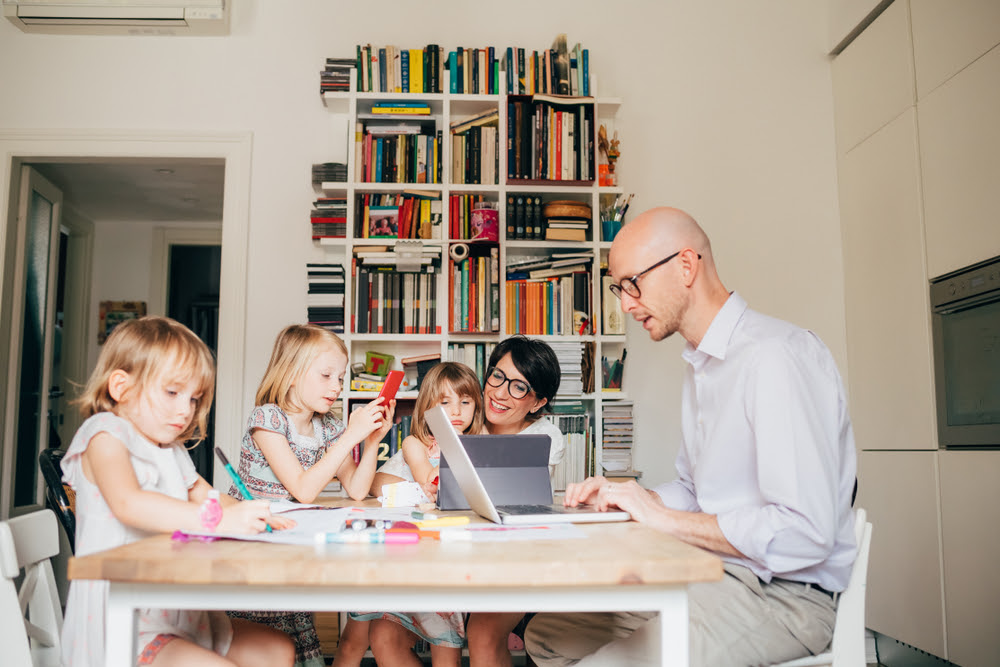 Our family has been with Classical Conversations for 7 years. We'€™ve seen 3 graduates and have enrolled children in every program level, from 4 years old through Challenge IV. I have tutored Foundations, Essentials, and Challenge A, as well as serving as a practicum speaker, so I am thoroughly invested.
With 9 more years of homeschooling ahead, I am so thankful we partnered with Classical Conversations for the journey. Our lives are forever changed for the better.
---
If you would like more information about homeschooling, or perhaps you're the nearly burned out homeschool mom that I was, please visit Classical Conversations. You will discover how this program equips and encourages parents and students as we seek To Know God and Make Him Known.
Conversation