Writer for Jimmy Kimmel Knows Why Michelle Wolf's Sitcom Was Cancelled (Yes, It's Ridiculous)
It has to be exhausting seeing victimhood everywhere you look.
They say the greatest trick the devil ever pulled was to convince the world he didn't exist. Likewise, I'd offer that the greatest hoax the left ever pulled was convincing the world successful, wealthy, educated, liberated Western white women were oppressed.
Ok, ok, so it doesn't exactly have the same ring to it, but amirite or amirite?
Trending: US Women's Soccer Team Skips Representing U.S.A. at Opening Ceremony
Case and point: successful, wealthy, educated, liberated white woman Bess Kalb thinks she knows why successful, wealthy, educated, liberated white woman Michelle Wolf's show was canceled on Netflix.
take our poll - story continues below
Do you think Cubans are fighting for healthcare or freedom from Communism?
Completing this poll grants you access to Flag And Cross updates free of charge. You may opt out at anytime. You also agree to this site's Privacy Policy and Terms of Use.
It couldn't possibly have anything to do with the fact that Wolf lacks talent or a knack for humor, or that the show just didn't gain the viewership Netflix had originally hoped it would.
It's definitely not because Netflix requires a little thing called profit to run their business and needs to make decisions based on the economic viability of their original programming.
And it's certainly not because Wolf's particular brand of progressive humor was so disgusting most average Netflix viewers were clearly uninterested.
No.
It's because Wolf is a woman!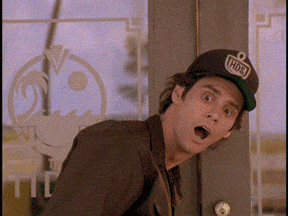 Duh!
Michelle Wolf's cancellation goes to show if you're a talk show host with great jokes and perfect sketches, it's best if you're not a woman.

— Bess Kalb (@bessbell) August 19, 2018
How else could anyone with "perfect" sketches get canceled?
I'm sure Kalb is speaking objectively about Wolf's talent, and not the fact that their politics are identical:
I know that this is going to sound insane to a lot of you but a nonviable cluster of implanted cells is not worth more than my bodily autonomy because a religious text told you a fertilized egg is a sacred human.

— Bess Kalb (@bessbell) June 29, 2018
And maybe she missed this sketch, which was so bad, it actually got deleted from Netflix:
Finally discovered why @nytopinion has so many bad takes. pic.twitter.com/IFIW8M1pkY

— The Break with Michelle Wolf (@thebreaknetflix) June 11, 2018
Or maybe, just maybe–stick with me here–Kalb is a crazy leftist who views everything with such dramatic hyperbole it can't possibly be related to reality:
The Federalist Society is currently a bigger threat to the basic safety of Americans than MS-13.

— Bess Kalb (@bessbell) July 10, 2018
I'm going to go with that.
H/T The Daily Wire
Southern Restaurant Scorched After Refusing to Serve Unvaccinated People
The unvaccinated are quickly becoming second class citizens in America.
In these late-stages of the pandemic, there are a number of emerging plot lines that almost seem more controversial than those that we experienced at the beginning of this fiasco, and it makes us wonder if some of it isn't just for show. For instance, in the restaurant industry, where just about every businesses owner is struggling mightily, there are a number of different approaches to dealing with this latest "delta" variant of COVID-19.  This is of particular note now that many establishments had reopened during the lull in cases, and are now hanging on for dear life during "delta". But one restaurant in the deep south has thrown their prosperity aside, and are making the controversial decision to serve only vaccinated customers. An Atlanta restaurant is making the bold decision to serve only customers who are fully vaccinated. Argosy Restaurant and Bar, located in East Atlanta Village, is one of the first businesses in Georgia to mandate with signs that say "No Vax, No Service." The company owner made the decision earlier this week after he and several of his employees, who were all fully vaccinated, contracted the virus as breakthrough cases. The owner has suggested that these breakthrough cases were worse for business than treating the unvaccinated as though they are second class citizens. "We did it strictly as a business decision after multiple staff members tested positive," said restaurant owner Armando Celentano. "We had to close down during a busy weekend, losing out on tens of thousands of dollars." The decisions certainly stirred up a great deal of conversation on social media, where the restaurant received both praise and criticism for its decision.
US Women's Soccer Team Skips Representing U.S.A. at Opening Ceremony
The ultra-woke U.S. women's soccer team — big losers thus far — decided to skip representing the U.S.A. during the Olympics opening ceremonies.
The ultra-woke U.S. women's soccer team — big losers thus far — decided to skip representing the U.S.A. during the opening ceremonies at the Tokyo Olympics Friday. The famously anti-American soccer team claimed that they could not attend because they were scheduled to attend practice during the opening event, according to WXIA-TV. "Obviously we can't be there, I don't know who scheduled us to practice at this time," chief anti-American team star Megan Rapinoe told the media. The women's soccer team was all about protesting against the U.S.A. during its first Olympics game this week but lost to New Zealand in a crushing 3-0 final. Rapinoe added that this year's gams are different than past games. "It looks quite different and feels quite different than in the past, but all of us are thrilled to be here," she said. Team members Abby Dahlkemper and Rapinoe enacted a lame "private parade" and posted it to Twitter: https://twitter.com/USWNT/status/1418557013739536390 The America-hating women's soccer team was not the only American team that skipped the opening ceremonies. Both the women's and the men's U.S. gymnastics teams also skipped the ceremonies. They similarly held their own version of the parade" https://twitter.com/InsideGym/status/1418539840564572160 Follow Warner Todd Huston on Facebook at: facebook.com/Warner.Todd.Huston.