Writer for Jimmy Kimmel Knows Why Michelle Wolf's Sitcom Was Cancelled (Yes, It's Ridiculous)
It has to be exhausting seeing victimhood everywhere you look.
They say the greatest trick the devil ever pulled was to convince the world he didn't exist. Likewise, I'd offer that the greatest hoax the left ever pulled was convincing the world successful, wealthy, educated, liberated Western white women were oppressed.
Ok, ok, so it doesn't exactly have the same ring to it, but amirite or amirite?
Trending: Police Officer Is Viciously Beaten Trying to Make Arrest, Man Films & Laughs — Video
Case and point: successful, wealthy, educated, liberated white woman Bess Kalb thinks she knows why successful, wealthy, educated, liberated white woman Michelle Wolf's show was canceled on Netflix.
take our poll - story continues below
Completing this poll grants you access to Flag And Cross updates free of charge. You may opt out at anytime. You also agree to this site's Privacy Policy and Terms of Use.
It couldn't possibly have anything to do with the fact that Wolf lacks talent or a knack for humor, or that the show just didn't gain the viewership Netflix had originally hoped it would.
It's definitely not because Netflix requires a little thing called profit to run their business and needs to make decisions based on the economic viability of their original programming.
And it's certainly not because Wolf's particular brand of progressive humor was so disgusting most average Netflix viewers were clearly uninterested.
No.
It's because Wolf is a woman!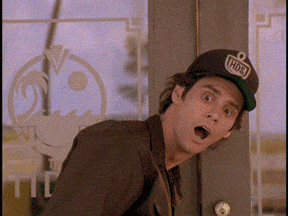 Duh!
Michelle Wolf's cancellation goes to show if you're a talk show host with great jokes and perfect sketches, it's best if you're not a woman.

— Bess Kalb (@bessbell) August 19, 2018
How else could anyone with "perfect" sketches get canceled?
I'm sure Kalb is speaking objectively about Wolf's talent, and not the fact that their politics are identical:
I know that this is going to sound insane to a lot of you but a nonviable cluster of implanted cells is not worth more than my bodily autonomy because a religious text told you a fertilized egg is a sacred human.

— Bess Kalb (@bessbell) June 29, 2018
And maybe she missed this sketch, which was so bad, it actually got deleted from Netflix:
Finally discovered why @nytopinion has so many bad takes. pic.twitter.com/IFIW8M1pkY

— The Break with Michelle Wolf (@thebreaknetflix) June 11, 2018
Or maybe, just maybe–stick with me here–Kalb is a crazy leftist who views everything with such dramatic hyperbole it can't possibly be related to reality:
The Federalist Society is currently a bigger threat to the basic safety of Americans than MS-13.

— Bess Kalb (@bessbell) July 10, 2018
I'm going to go with that.
H/T The Daily Wire
Letter Threatens To Burn Down Homes Of Trump Supporters In New Hampshire: 'You Have Been Given Fair Warning'
A very sick and twisted individual is sending out letters to those who are supporters of President Trump in the state of New Hampshire, threatening to burn their homes to the ground if he happens to lose the election but doesn't concede. Local news outlets reported that the letter has been sent to various homes in the the town that have been displaying support for Trump. Here's what the letter said via Daily Wire: Dear neighbor. You have been identified by our group as being a Trump supporter. Your address has been added to our database as a target when we attack should Trump not concede the election. We recommend that you check your home insurance policy and make sure that it is current and that it has adequate coverage for fire damage. You have been given "Fair Warning." Always remember, it was "you" that started this Civil War. Be prepared to face the severe consequences of your pre-emptive actions against democracy. Brookline police Chief Bill Quigley confirmed two Trump supporters in his town also received the letter. ""I was kind of quite shocked that anyone would send a letter out with that type of threat," he admitted. Quigley said he alerted the U.S. Postal Inspection Service, adding that the perpetrator could be charged with a serious crime. He explained, "Not only with us, with criminal threatening. It's on a felony level, because of the threat of burning homes down and causing injury, but it could also be with the postal inspectors, something on the federal level." "I was very taken aback. This is my home. You're not supposed to threaten my home. I'm very worried in the sense that this is going on in my town," Milford resident Kelly told the press. Milford is a small town with a…
Matthew McConaughey Tells Americans To 'Embrace' Results Of 2020 Election 'Whichever Way It Goes'
Actor Matthew McConaughey has a message for Americans ahead of the 2020 presidential election and to be honest, it's one you probably wouldn't have guessed would come from someone with his amount of Hollywood clout. We're all so used to raging liberals just hating on the president for no logical reason that when someone from the entertainment industry actually offers some sort of reasonable response to the political madness of our time it takes you off guard. According to McConaughey, regardless of which way the election works out, Americans should "embrace" it. via Fox News: McConaughey, 50, promoted his new book "Greenlights" on "Fox & Friends" on Wednesday and spoke about his motto: "When faced with the inevitable, get relative." Applying that motto to the race between President Trump and former Vice President Joe Biden, he said, "It's not inevitable who's going to win." "After that happens, whether it's an incumbent or whether it's Biden, after it happens is when it's time to get constructive and not be in denial," McConaughey stated. "It's time to get constructive and not deny the fact of whatever's happened and embrace the situation," he said speaking about the future president. "Whoever is going to be commander in chief and president of the United States of America, that's not something, hopefully, that we're going to deny or be able to argue," the actor told the "Fox & Friends" crew. "I hope it's a clean election," McConaughey went on. "Whichever way it goes I hope it's clean and that there's no debate." Now, embracing it doesn't mean just going with the flow completely and not holding whoever wins up to the standards of morality and the Constitution. But it does mean not being a crybaby and throwing a fit, burning neighborhoods to the ground and looting…