Writer for Jimmy Kimmel Knows Why Michelle Wolf's Sitcom Was Cancelled (Yes, It's Ridiculous)
It has to be exhausting seeing victimhood everywhere you look.
They say the greatest trick the devil ever pulled was to convince the world he didn't exist. Likewise, I'd offer that the greatest hoax the left ever pulled was convincing the world successful, wealthy, educated, liberated Western white women were oppressed.
Ok, ok, so it doesn't exactly have the same ring to it, but amirite or amirite?
Trending: Biden Looks Straight Into Camera, Says America Is 'Morally Deprived' — Watch
Case and point: successful, wealthy, educated, liberated white woman Bess Kalb thinks she knows why successful, wealthy, educated, liberated white woman Michelle Wolf's show was canceled on Netflix.
take our poll - story continues below
Completing this poll grants you access to Flag And Cross updates free of charge. You may opt out at anytime. You also agree to this site's Privacy Policy and Terms of Use.
It couldn't possibly have anything to do with the fact that Wolf lacks talent or a knack for humor, or that the show just didn't gain the viewership Netflix had originally hoped it would.
It's definitely not because Netflix requires a little thing called profit to run their business and needs to make decisions based on the economic viability of their original programming.
And it's certainly not because Wolf's particular brand of progressive humor was so disgusting most average Netflix viewers were clearly uninterested.
No.
It's because Wolf is a woman!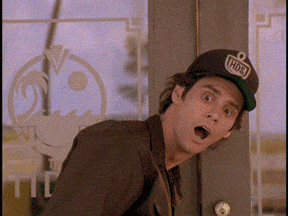 Duh!
Michelle Wolf's cancellation goes to show if you're a talk show host with great jokes and perfect sketches, it's best if you're not a woman.

— Bess Kalb (@bessbell) August 19, 2018
How else could anyone with "perfect" sketches get canceled?
I'm sure Kalb is speaking objectively about Wolf's talent, and not the fact that their politics are identical:
I know that this is going to sound insane to a lot of you but a nonviable cluster of implanted cells is not worth more than my bodily autonomy because a religious text told you a fertilized egg is a sacred human.

— Bess Kalb (@bessbell) June 29, 2018
And maybe she missed this sketch, which was so bad, it actually got deleted from Netflix:
Finally discovered why @nytopinion has so many bad takes. pic.twitter.com/IFIW8M1pkY

— The Break with Michelle Wolf (@thebreaknetflix) June 11, 2018
Or maybe, just maybe–stick with me here–Kalb is a crazy leftist who views everything with such dramatic hyperbole it can't possibly be related to reality:
The Federalist Society is currently a bigger threat to the basic safety of Americans than MS-13.

— Bess Kalb (@bessbell) July 10, 2018
I'm going to go with that.
H/T The Daily Wire
Biden Looks Straight Into Camera, Says America Is 'Morally Deprived' — Watch
Proud American, right here.
He's right. For once, Joe Biden is right. America is "morally deprived," he just didn't mention the people responsible for the decline. Because of far-left policies, this great nation allows women to get away with murder; allows lawbreakers and criminals to become citizens; and hands out "free" money to those unwilling to work. The only problem with Biden's sentence is that he didn't use the words "Democrats are" before "morally derived." Biden blabbered, "I believe we are in a battle for the soul of this nation. And the simple truth is our soul be troubled as long as systemic racism is allowed to persist. We can't eliminate 'zimply' overnight. We can't 'eliminateverthing.' But it's corrosive, it's destructive and it's costly. It costs every American. Not just who felt the sting of racial injustice. We're not just less of a – We're not just a nation of morally deprived because of systemic racism. We're also less prosperous. We're less successful. We're less secure." WATCH: https://www.youtube.com/watch?time_continue=33&v=OM6qa7WgFoU&feature=emb_title From Fox News: Biden revealed the federal government will purchase an additional 100 million doses of vaccine each from Pfizer and Moderna as part of its effort to ramp up the unprecedented vaccination drive. Even with the acquisition of more vaccine supplies, Biden warned that distribution will take time and other precautions, such as wearing masks, should remain a priority for Americans. "The brutal truth is, it's going to take months before we can the majority of Americans vaccinated – months," Biden said. "In the next few months, masks, not vaccines, are the best defense against COVID-19. Experts say that wearing masks from now just until April would save 50,000 lives that otherwise would pass away if we don't wear these masks." Sound off on Joe in the comments section…
Biden: America 'Has Never Fully Lived Up to the Founding Principles of This Nation'
He just loves America so much.
President Goofy said some pretty silly things about America and the Trump Administration on Tuesday afternoon. Better get used to hearing that. Unfortunately, whether we like it or not – or whether the country can hang on long enough – we're stuck with Joe and Kamala. These people and their supporters loathe America. It couldn't be clearer. WATCH: https://twitter.com/tomselliott/status/1354147571552440320 https://twitter.com/tomselliott/status/1354149480367595521 Reaction from Right Scoop: Americans have not bought into a zero sum game and that's not how America operates. But this is the bizarrely skewed version of America that Democrats want Americans to believe is happening. Which is why they always drag out this tired and very dishonest propaganda. One of the things that makes America great is that everyone in this country has the opportunity to succeed as long as government stays out of the way. It doesn't matter if someone grows up in poverty or with a silver spoon in their mouth. Just look at Ben Carson as a great example! Joe is attempting to make it clear that he will be the most "progressive" president this country has ever seen. Not good. Not good at all.