Writer for Jimmy Kimmel Knows Why Michelle Wolf's Sitcom Was Cancelled (Yes, It's Ridiculous)
It has to be exhausting seeing victimhood everywhere you look.
They say the greatest trick the devil ever pulled was to convince the world he didn't exist. Likewise, I'd offer that the greatest hoax the left ever pulled was convincing the world successful, wealthy, educated, liberated Western white women were oppressed.
Ok, ok, so it doesn't exactly have the same ring to it, but amirite or amirite?
Trending: Black Man Brutally Attacks Mexican Woman He Thinks is Asian
Case and point: successful, wealthy, educated, liberated white woman Bess Kalb thinks she knows why successful, wealthy, educated, liberated white woman Michelle Wolf's show was canceled on Netflix.
take our poll - story continues below
Completing this poll grants you access to Flag And Cross updates free of charge. You may opt out at anytime. You also agree to this site's Privacy Policy and Terms of Use.
It couldn't possibly have anything to do with the fact that Wolf lacks talent or a knack for humor, or that the show just didn't gain the viewership Netflix had originally hoped it would.
It's definitely not because Netflix requires a little thing called profit to run their business and needs to make decisions based on the economic viability of their original programming.
And it's certainly not because Wolf's particular brand of progressive humor was so disgusting most average Netflix viewers were clearly uninterested.
No.
It's because Wolf is a woman!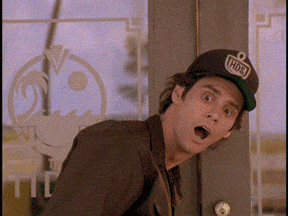 Duh!
Michelle Wolf's cancellation goes to show if you're a talk show host with great jokes and perfect sketches, it's best if you're not a woman.

— Bess Kalb (@bessbell) August 19, 2018
How else could anyone with "perfect" sketches get canceled?
I'm sure Kalb is speaking objectively about Wolf's talent, and not the fact that their politics are identical:
I know that this is going to sound insane to a lot of you but a nonviable cluster of implanted cells is not worth more than my bodily autonomy because a religious text told you a fertilized egg is a sacred human.

— Bess Kalb (@bessbell) June 29, 2018
And maybe she missed this sketch, which was so bad, it actually got deleted from Netflix:
Finally discovered why @nytopinion has so many bad takes. pic.twitter.com/IFIW8M1pkY

— The Break with Michelle Wolf (@thebreaknetflix) June 11, 2018
Or maybe, just maybe–stick with me here–Kalb is a crazy leftist who views everything with such dramatic hyperbole it can't possibly be related to reality:
The Federalist Society is currently a bigger threat to the basic safety of Americans than MS-13.

— Bess Kalb (@bessbell) July 10, 2018
I'm going to go with that.
H/T The Daily Wire
Pro-Trump Lawyer Drops Huge 'Q' Hint, Crowd Goes Wild
WHOA…
Donald Trump may not be in office anymore, but his political power remains very firmly intact thanks to his wide web of supporters and their undying belief in his message. Among those followers are the "Q" disciples:  Americans who've created a community around a mysterious internet poster who has seemingly promoted Trump's secret war against the Deep State via his cryptic breadcrumbs. Now, as No. 45 continues to contemplate his next political move, one pro-Trump lawyer is sending the Q world into a frenzy. Pro-Trump attorney Lin Wood received a standing ovation on Friday when he made "Q" gestures during a speech and appeared to link the QAnon conspiracy to a religious revival in the U.S. Wood, a prominent Georgia lawyer, was speaking at the Health and Freedom Convention in Tulsa, Oklahoma. He told the crowd that former President Donald Trump had won the 2020 election and was still president. And then.. Wood briefly discussed his personal life and his four divorces, jokingly comparing himself to the Hebrew King David, who had nine wives, to the appreciation of the crowd. "But God forgave me, for as I've come to believe, God planned it," Wood said. "He plans every detail of your life. He knows how many hairs are on your beautiful head. And he uses your sins and he uses your shortcoming to teach you so that when the time comes that he's ready and you've been learning – watch out for this next move." "He's going to rebirth you into the spirit world and create exactly the person that he intended you to be," Wood said while drawing a "Q" with his right index finger. "There's your Q," he said, drawing the letter in the air again. "Q!" The audience applauded and some began cheering in what quickly turned…
Black Man Brutally Attacks Mexican Woman He Thinks is Asian
A black man brutally beat an elderly Mexican-American woman on an L.A. bus reportedly because he thought she was an Asian woman.
A black man brutally beat an elderly Mexican-American woman on an L.A. bus reportedly because he thought she was an Asian woman. A 70-year-old woman of Mexican heritage was riding on an L.A. bus last week when, according to police, 23-year-old Yasmine Beasley attacked her. The victim's family says that the attacker yelled an Asian slur at her as he attacked. "The victim's son reportedly says that a female passenger, described as 'black,' called his mother an anti-Asian slur and then attacked her," according to a report by KTLA. The woman's family says that the man beat her in the face, severely hurt her lag, and pulled out some of her hair. Photos of the woman shows her face is heavily bruised. Per the station: The Mexican American victim was profiled as Asian by her attacker, who hurled a racial epithet used against people of Chinese descent before attacking the grandmother as she got off the bus to go grocery shopping, according to the son, who gave his name only as Pete. Beasley was charged with felony battery charges. Police reports show that Beasley is being held on a $130,000 bond and is due in court on Friday. Follow Warner Todd Huston on Facebook at: facebook.com/Warner.Todd.Huston.